More Technical Details: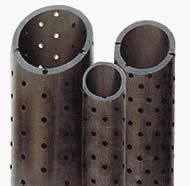 Perforated casing screen pipes, J55 or N80
The size and distribution of perforated hoses pose a direct impact on well productivity.
Features:
Available in J55 or N80. J55 and N80 have high strength and less potentiality of deformation.
Punched hoses are smooth and clear without burrs.
Easy installation.
Overall preservative treatment creates a dense protective layer over the surface of the pipe and improves corrosive resistance.
Six types of punched hoses are available for specific application.
Two types of hoses distribution are manufactured.
Punched Tube Hose types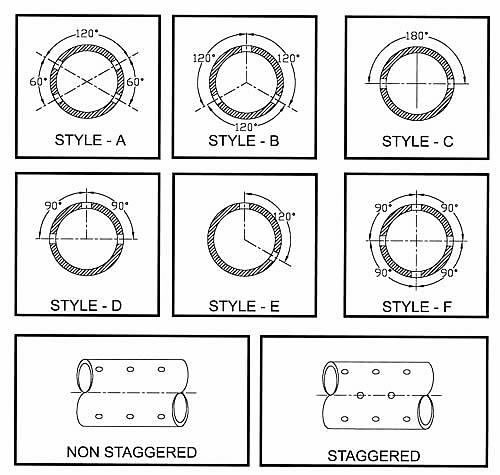 Perforated Supporting Tube/Pipe Construction Illustration
Product parameters
| | | | |
| --- | --- | --- | --- |
| Pipe Size (inch) | Number of hoses (sq in./ft) | Hole Diameter (inch) | Open Area (sq in./ft) |
| 3/4 | 78 | 3/16 | 2.15 |
| 1 | 54 | 5/16 | 4.14 |
| 1-1/4 | 66 | 5/16 | 5.06 |
| 1-1/2 | 78 | 5/16 | 5.98 |
| 2-1/16 | 78 | 5/16 | 5.98 |
| 2-3/8 | 90 | 3/8 | 9.94 |
| 2-7/8 | 102 | 3/8 | 11.26 |
| 3-1/2 | 126 | 3/8 | 13.91 |
| 4 | 138 | 3/8 | 15.24 |
| 4-1/2 | 150 | 3/8 | 16.56 |
| 5 | 162 | 3/8 | 17.88 |
| 5-1/2 | 174 | 3/8 | 19.21 |
| 6-5/8 | 186 | 3/8 | 20.53 |
| 7 | 222 | 3/8 | 24.51 |
| 9-5/8 | 294 | 3/8 | 32.46 |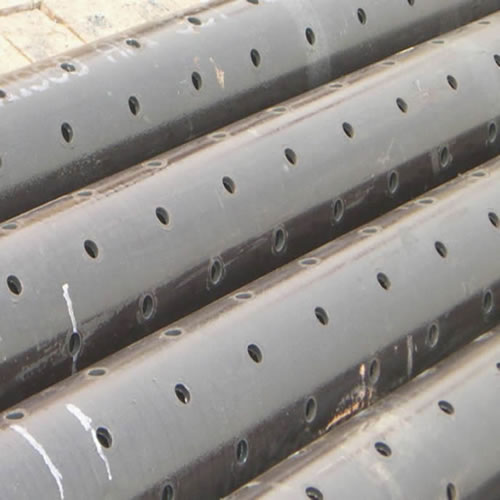 Galvanized Steel Perforated Tubing, Slotted with Round Holes